V I P E R @ V E R T E X
THE SUN DROPS IT'S TORCH

---

INTERACTIVE CD - ROM
PRODUCED BY: JoAnn Gillerman and Rob Terry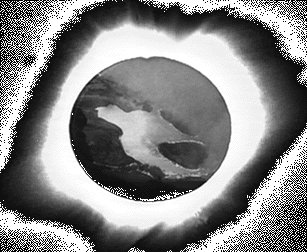 THE SUN DROPS ITS TORCH is an abstract, multi-lingual portrait of the Earth from the outside in and the inside out. Explosive, natural, beautiful yet sometimes threatening events put life into perspective as an active volcanic lava flow and a total solar eclipse conjunct in space during a frozen moment in time. Personal stories, ancient mythology and current folklore surrounding these events, human form and dance juxtapose these elements in an interactive experience.

One may navigate around a composited image to explore quick-time video of the events, composited stills and computer graphics, human form and spoken relevant multi-lingual stories.

The source material for THE SUN DROPS ITS TORCH INTERACTIVE CD is taken from original footage shot on location in Hawaii, July 1991, by JoAnn Gillerman and Rob Terry.
---
Return